The British Ports Association (BPA) congratulates the Port of Aberdeen, Belfast Harbour, the Port of Plymouth, and Jim Warner from Harwich Haven Authority for winning the BPA Awards 2023.
The BPA celebrated excellence and innovation within the UK ports industry at the Gala Dinner, held at the conclusion of its annual conference, hosted by the the Port of London Authority (PLA). The following awards were presented: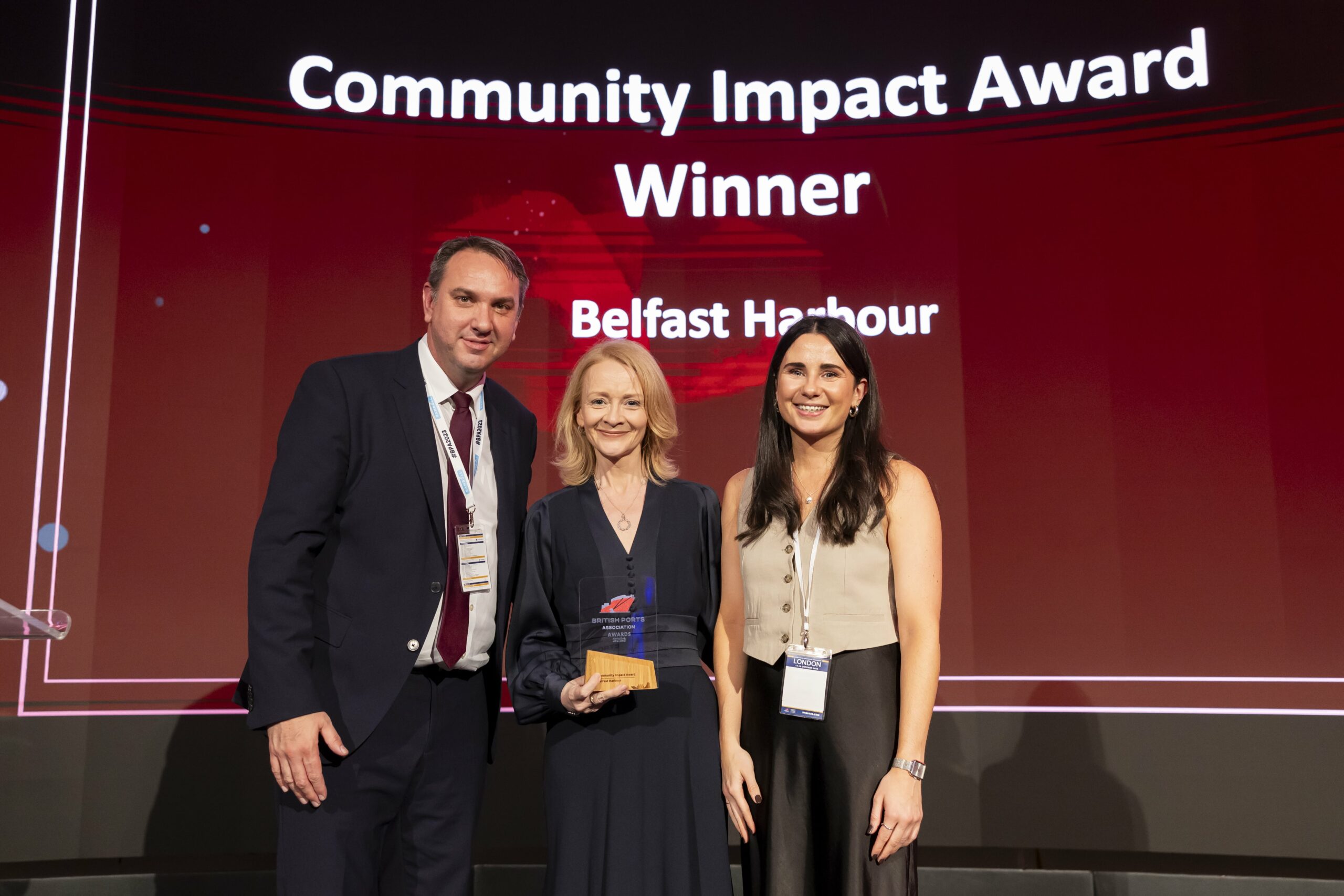 Community Impact Award Winner: Belfast Harbour
Belfast Harbour received the Community Impact award for its exceptional efforts in raising long-term community wellbeing by funding scholarships for care-experienced students at Ulster University, its bespoke 'Women in Leadership' programme, and for awarding over £127,000 over 2022-23 with its Belfast Harbour Community Awards.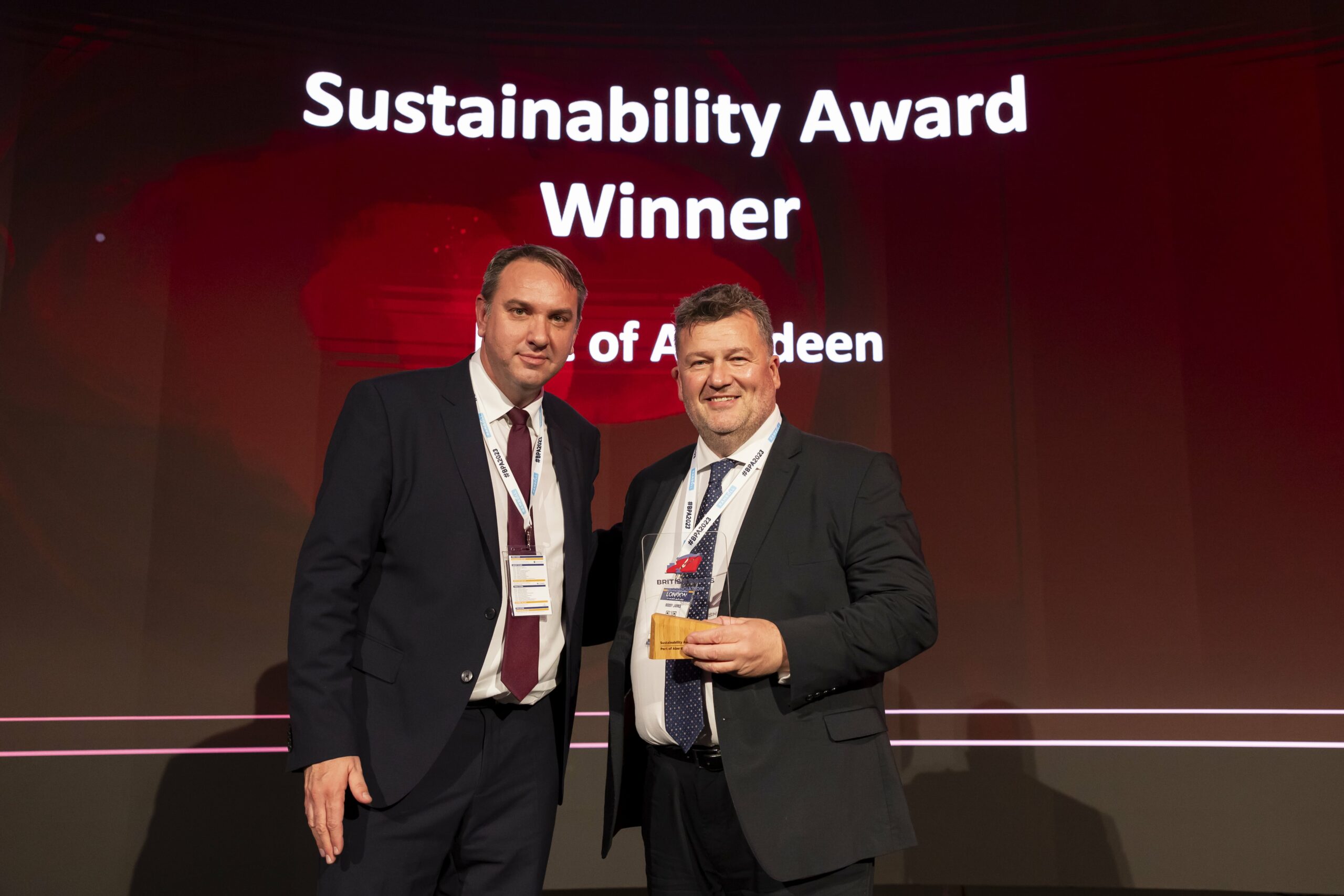 Sustainability Award Winner: Port of Aberdeen
The Port of Aberdeen received the Sustainability Award in recognition of its wholehearted commitment to sustainability by aiming to reach net zero by 2040 by targeting scope 3 emissions from vessels visiting the port. It has also helping lead research into alternative fuels with research into subsea hydrogen storage, shore power, and an offshore charging buoy for vessels.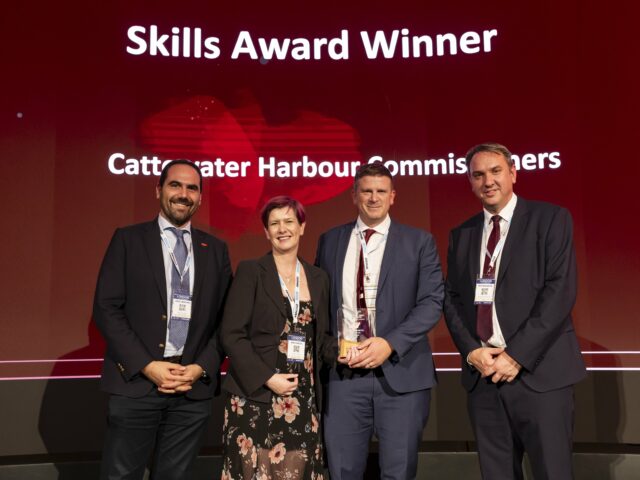 PSS Skills Award Winner: Port of Plymouth
The Port of Plymouth (Cattewater Harbour) were recognised with the Skills Award for their dedication to workforce development and skills enhancement. It provides a range of training courses for its staff including the MCA Approved Engine course, sea survival, and oil spill training. It has collaborated with maritime training provider SeaRegs Training, and works to ensure the next generation are interested in a career in maritime with the Widening Horizons programme, and inviting Year 5 pupils to tour the Port of Plymouth every year.
The Skills Award acknowledges the Port of Plymouth's efforts in outreach and skills development in the industry. The port is committed to upskilling their staff and investing in the next generation, helping shape a proficient and capable workforce for the future of our ports. Congratulations to the Plymouth team!
Debbie Cavaldoro, Chief Executive, Port Skills and Safety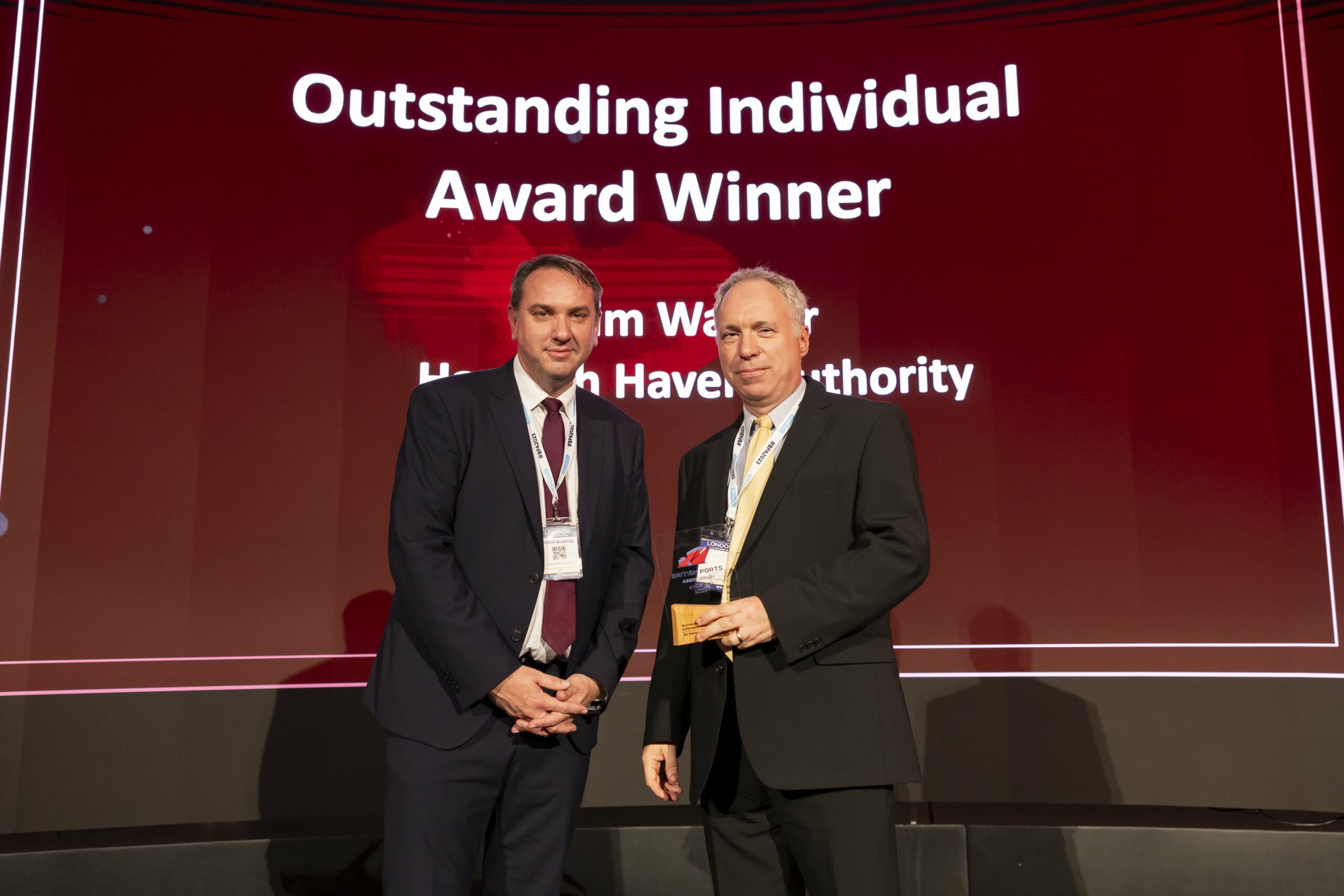 Outstanding Individual Award Winner: Jim Warner, Construction and Dredging Manager, Harwich Haven Authority
Jim Warner invented a new form of sustainable dredging, Tiamat. This non-invasive form of dredging can can reduce dredging costs by 40% and have shown a 65% reduction in GHG levels during Harwich Haven's trials. The technology is adaptable and has been brought to market through a new incorporated, Haven Dredging Ltd.
Congratulations to Aberdeen, Belfast, Plymouth, and Jim Warner from Hariwch Haven! The BPA conference, hosted by the Port of London Authority, was the perfect backdrop to celebrate the achievements of the UK ports industry and its people. These awards highlight UK ports' commitment to their communities, environment, and their upskilling their workforce.
Richard Ballantyne, Chief Executive, British Ports Association